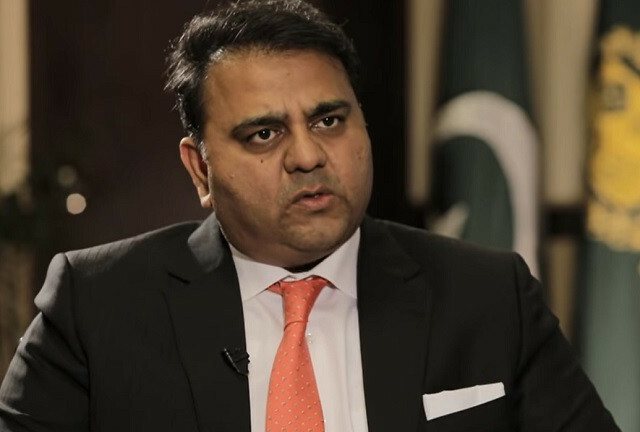 ISLAMABAD: Federal Minister for Information Fawad Chaudhry described as vulgar the meeting of PTI Punjab President and Senator Ejaz Chaudhry with the Tehreek-i-Labbaik Pakistan (TLP) leaders.
Speaking exclusively on Aaj News programme Rubaroo, Fawad asked why didn't Ejaz visit the families of police who were martyred in the violence?
He asked who will stand up for law if the state doesn't stand with its martyrs?
Senator Chaudhry had met with and congratulated TLP chief Saad Rizvi on his release from jail last month.
Speaking about the Sialkot incident Fawad said the country's education system needed to be reviewed, adding that the issue of extremism had to be tackled by all stakeholders.
He said the state will have to "put locks on the tongues and enforce the law on the people who are the reason behind these issues".
Fawad said that political decisions had already been taken in the form of the National Action Plan, saying until the state reclaimed its right to use power from private individuals, "we will not be able to come out of the quagmire that we are sinking into".
In related news, Fawad on Saturday tweeted 'we have planted time bombs in society. If these bombs are not defused, then they will explode".
"Time is slipping out of our hands like sand. I have been wondering since Friday what words to write on Sialkot incident, as words have become useless," he tweeted.
Fawad's comments come after a mob tortured to death the Sri Lankan factory manager Priyantha Kumara to death in Sialkot on Friday and later burnt his body over blasphemy allegations.
The incident has caused widespread outrage and condemnation in Pakistan and around the world.