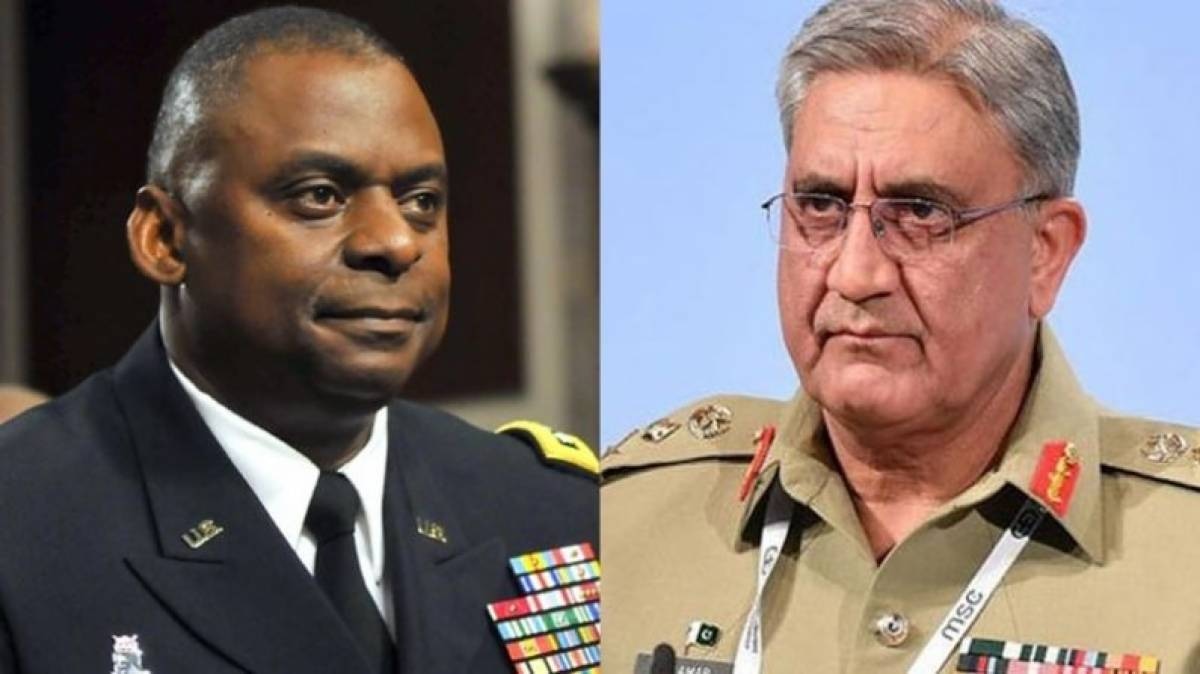 US Secretary of Defense Lloyd J Austin and Chief of Army Staff General Qamar Javed Bajwa discussed mutual goals of security and stability in the region in a telephonic conversation held on Tuesday, according to a readout issued by the Pentagon.
"Secretary Austin and General Bajwa discussed the ongoing situation in Afghanistan, regional security and stability, and the bilateral defense relationship more broadly," it said.
Talking to Twitter, Austin maintained the two dignitaries discussed "mutual interest in regional stability".
"I reiterated my desire to continue improving the important US-Pakistan relationship," said the US secretary of defence in the Tweet.
Pentagon Press Secretary John F Kirby held an off-camera press briefing on Tuesday in which he talked about the telephonic conversation between COAS and his US counterpart, saying the US wanted Pakistan to "shutdown" the "safe heavens" facilitating the Taliban.
A day ago the US accused Pakistan of managing safe heavens at the border between Afghanistan and Pakistan which posed a threat to security, adding Pakistanis were also being victimized from the terrorist activities.
"And we're mindful that — those safe havens are only providing a source of more insecurity, more instability inside Afghanistan," said Kirby.
So far no Pakistani official has responded to the news of the conversation between the COAS and his US counterpart.