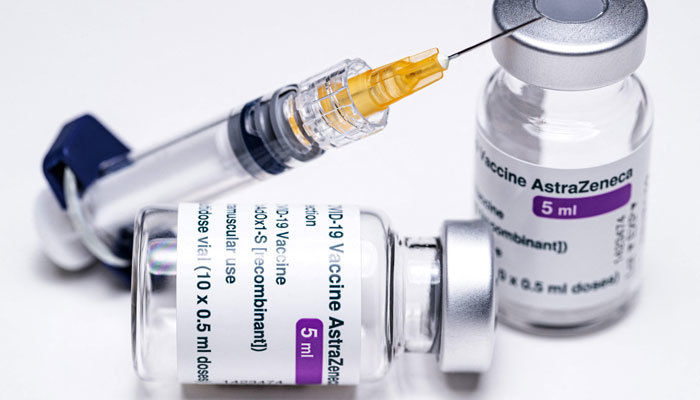 ISLAMABAD: The government on Tuesday has revised guidelines for AstraZeneca vaccines to facilitate all Pakistani citizens waiting to travel to Saudi Arabia and allowed all those who are 18 or above to get.
Pakistan, which relies heavily on remittances from its expatriate workers in Saudi Arabia, has primarily used Chinese vaccines - Sinopharm, CanSinoBio and Sinovac - in its inoculation drive and, till now, only used AstraZeneca for those above 40.
Special Assistant to Prime Minister (SAPM) on Health Dr Faisal Sultan said that Pakistanis who wish to travel to Saudi Arabia can get the given vaccine subject to showing their documents.
The Saudi authorities have not approved the Chinese shots, so people with only those vaccinations still need to quarantine, which is unaffordable for many, Faisal Sultan, a health adviser to the prime minister, said.
"From today, we have lifted the restriction for use of AstraZeneca for below 40 years," Sultan told a private news channel on Tuesday.
Sultan said preliminary results of the Cansino may come in by mid-February. He added that Pakistan was considering to engage with Russia's Sputnik V vaccine.
"Our aim is that the bulk of the population will be covered free," the minister said, adding that private sectors could also be allowed once supply was available to an authorized company.
Sultan added that Pakistan had adequate cold chain facilities for most kinds of vaccines.
Saudi Arabia has approved four Covid-19 vaccines for arrivals wanting to avoid quarantine, namely AstraZeneca, Pfizer, Moderna and Johnson and Johnson.
Saudi Arabia is the largest source of foreign remittances to Pakistan, which depends on these funds to support its current account given the country's yawning trade deficit.
In the current financial year, Pakistan received $7 billion in remittances from Saudi Arabia, making up more than a quarter of overall remittances.